Free Invitations!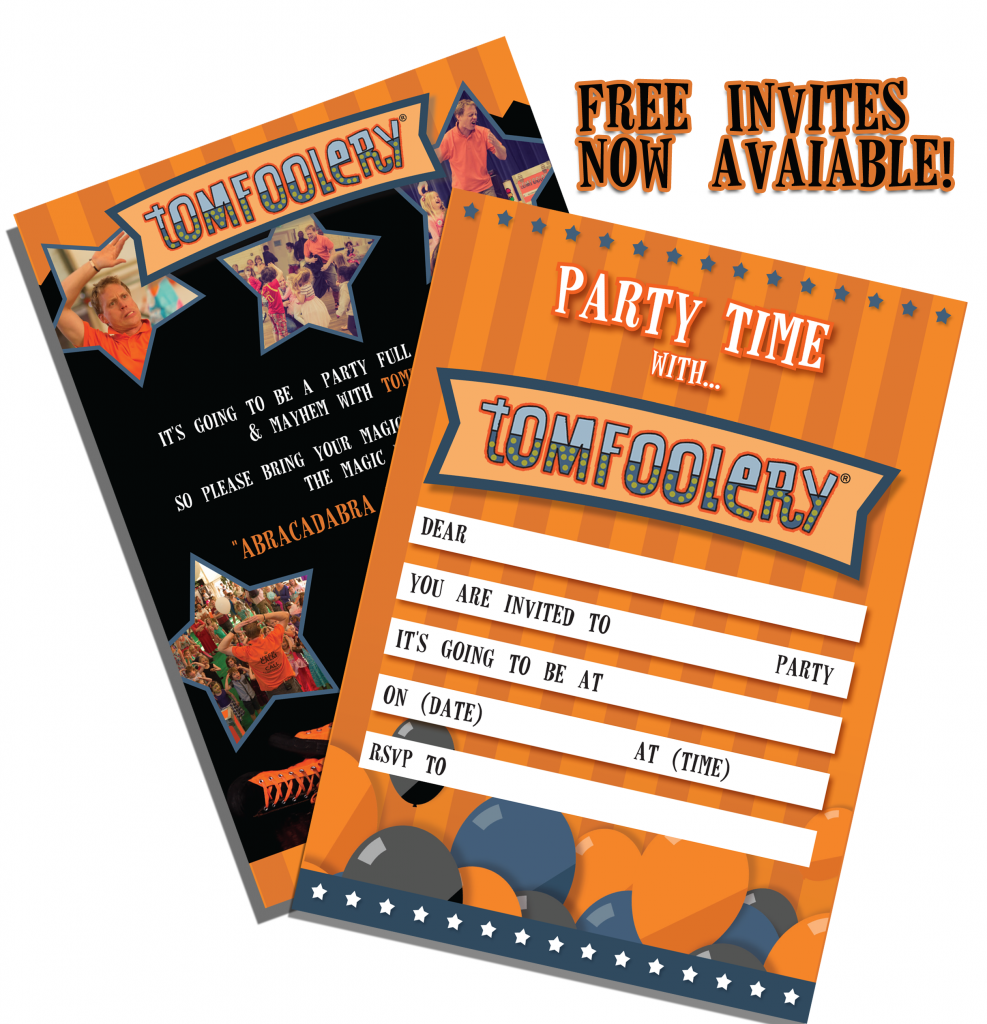 Let Tomfoolery take EVEN more stress out of your party experience by using these smart new party invitations free of charge!
Not only do they make sure you give your guests all the correct information, they make sure all your guests know just what they're in for!
This may be good or bad….full testing yet to be undertaken!
Just make sure you ask for enough!
The invites are printed on A6 double sided card and will go nicely in to a postcard sized envelope (not supplied).