2017 Shows
Tomfoolery's Awesome Spectacular 10
th
Anniversary Party Extravaganza!
At The Capitol Theatre, Horsham on Wednesday 25 October with two fantastic shows at 11am and 2pm and for the first time ever, he's been let loose in the MAIN THEATRE. Here's hoping he behaves…
Join Tom as he celebrates ten years of foolery in this hilarious BRAND NEW stage show where you get to join in the party!
Tomfoolery is getting on with the day job – being brilliant at parties (even if he does say so himself)- and this time all he has to do is get to the hall on time. However, that's easier said than done, and so begins a riotous journey full of tricks and silliness as Tom tries to get to the party.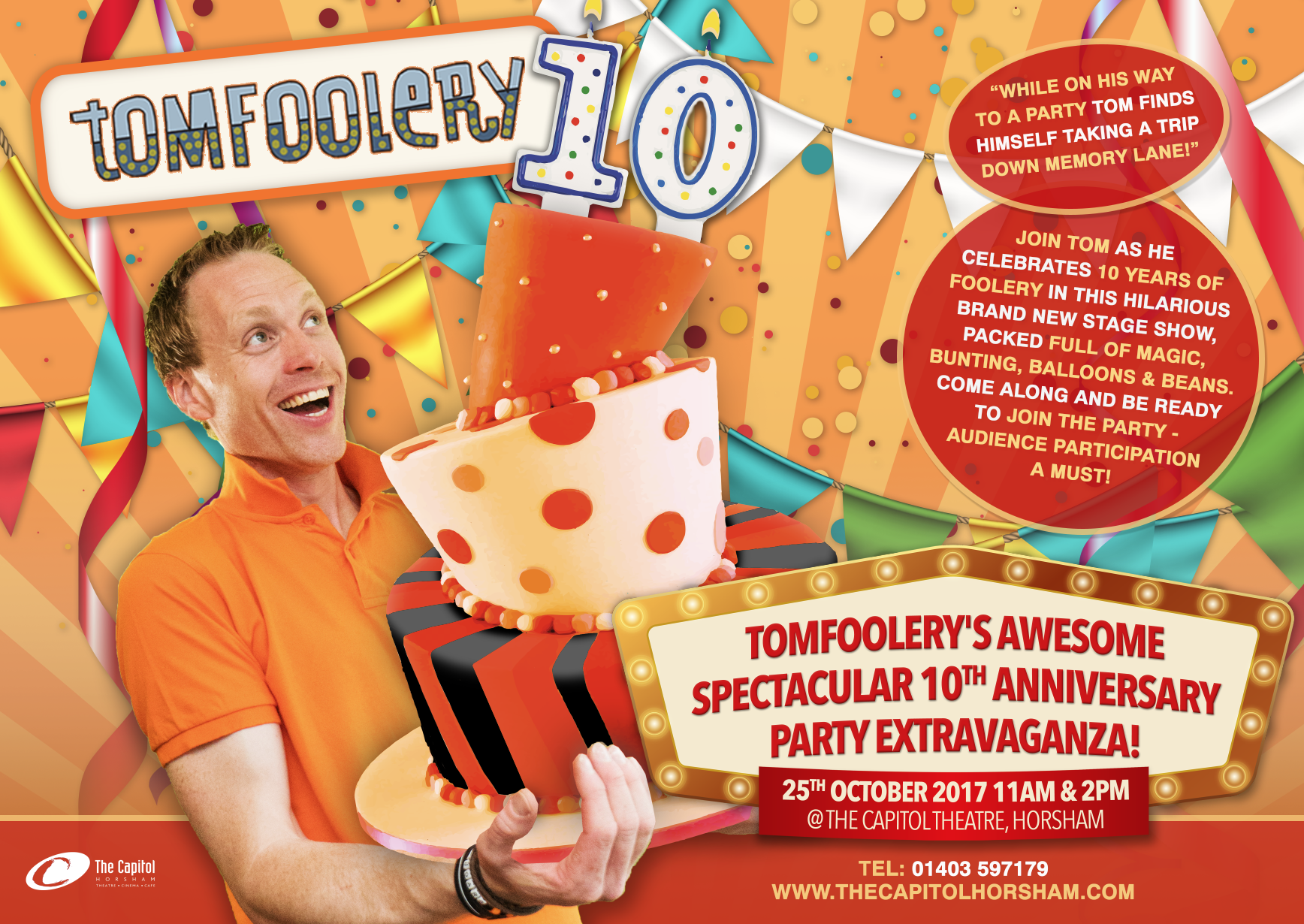 Tickets are now on sale for Tomfoolery's first show on the main stage at The Capitol Theatre Horsham.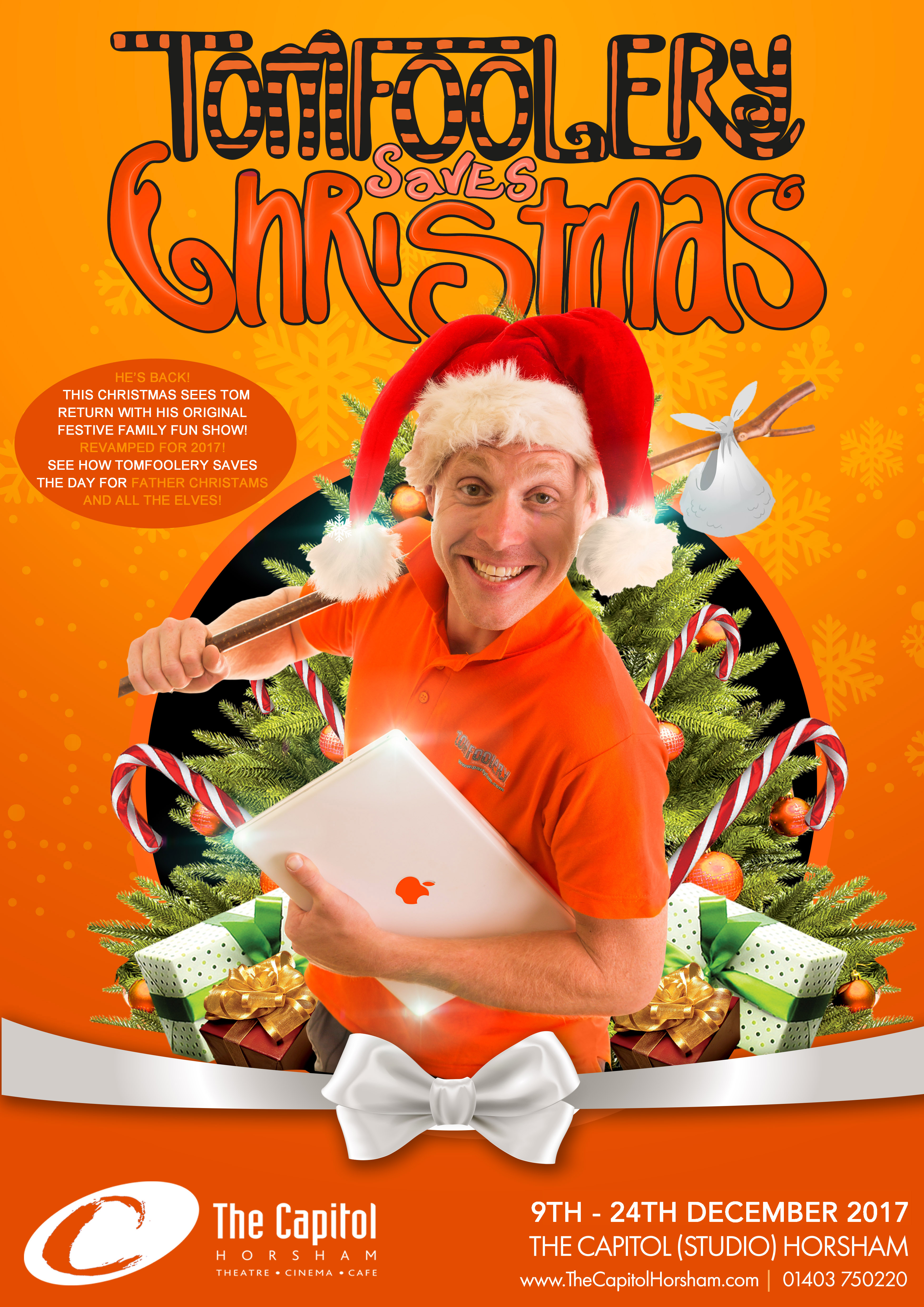 Join Tom on the adventure of a life time as he saves Christmas for Santa and all the Elves!  This festive show is a roller coaster ride of fun and silliness as Tom heads to the North Pole to save the day!  Join him this Christmas and start your festive cheer!
Following the success of the SEND friendly performance last years show thee will be another available this year on 20th December!