10th Anniversary Show!
Tomfoolery's Awesome Spectacular 10
th
Anniversary Party Extravaganza!
At The Capitol Theatre, Horsham on Wednesday 25 October with two fantastic shows at 11am and 2pm and for the first time ever, he's been let loose in the MAIN THEATRE. Here's hoping he behaves…
Join Tom as he celebrates ten years of foolery in this hilarious BRAND NEW stage show where you get to join in the party!
Tomfoolery is getting on with the day job – being brilliant at parties (even if he does say so himself)- and this time all he has to do is get to the hall on time. However, that's easier said than done, and so begins a riotous journey full of tricks and silliness as Tom tries to get to the party.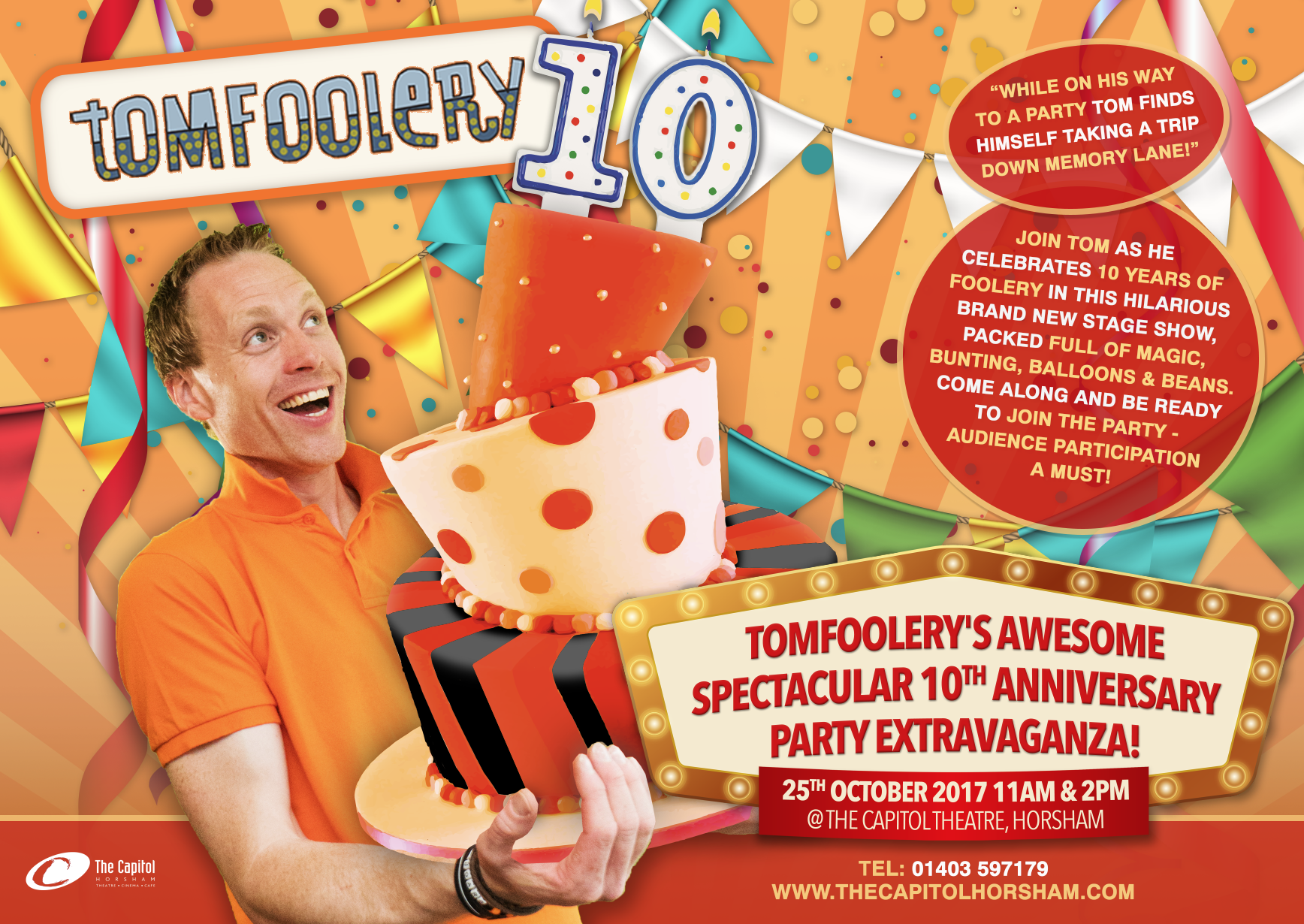 Will he make it on time? That's for you to find out (although we would recommend you come with your dancing shoes and a willingness to boogie, hint hint).
No ordinary stage show, Tomfoolery's Awesome Spectacular 10h Anniversary Party Extravaganza is a perfect answer to getting Tom to your birthday party – come along to this with your friends instead!
Birthday shout-outs will be encouraged!