Press & Media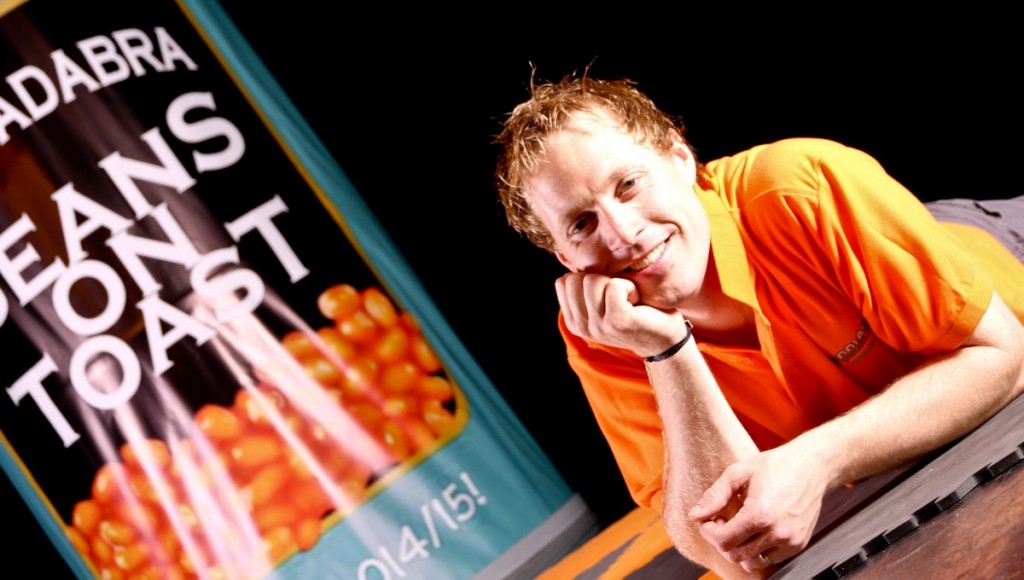 Tomfoolery (born Tom Hunter in 1980) is a fast growing and popular children's entertainer based in West Sussex.  Over the last 14 years Tom has built a reputation of reliability and trust with many families across the south of England. Whatever the occasion Tomfoolery never fails to impress clients with his amazing ability to interact with young people on every level.  His entertainment at all types of functions from birthday parties to weddings never fails to bring smiles to the faces of all that sees, adults included.
Award winning
2013 Tomfoolery was award the Netmums "Best Party Entertainer" in the South east region
2015 Tom made it though to the final three of the Kalli Kids "UK's Best Party Entertainer"
Theatre credits
The "Beans On Toast Show"
In October 2014 Tomfoolery took to the stage in his first one-man variety show.  Written and produced by Tom himself the show was an enormous success selling out 5 performances on it's first run at The Capitol Studio Horsham, West Sussex.  The show then went on to tour Sussex playing, The Hawth studio Crawley and Chequre Mead East Grinstead before retuning for a further two shows at the Capitol studio Horsham the following February (2015).
See the reviews and film of the Beans On Toast on Tour!
"Tomfoolery Saves Christmas"
Following the success of the previous shows, Tom was given the opportunity to produce his own Christmas extravaganza.   "Tomfoolery Saves Christmas" ran for 20 shows through December  2015 with regular sell out performances at The Capitol Studio Horsham, West Sussex.  Along side this he also launched his first children's story book of the same title to rave reviews.
See the reviews and film of Tomfoolery saves Christmas!
If you are interested in booking Tom's Beans on Toast show for your venue, or you are interested in interviewing Tom about his shows, please contact Focus Media on 01273 583879, or email info@focusmediamarketing.co.uk.